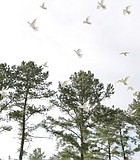 Hitched
Terrence and Rotoniya Kendrick, Mississippi natives and owners of Perfect Flight White Dove Releases, have started giving events a special touch.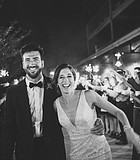 Hitched
"She's going down," whispered my wife, and I glanced in alarm at the bride. Chaos reigns when a member of the wedding party faints; we have seen it.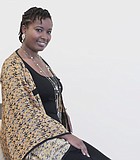 Hitched
It's late in the afternoon, and Lashanda Brumfield is off work from her job as a recreational therapist at Brentwood Behavioral Healthcare. But instead of going home, Brumfield instead goes ...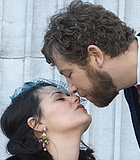 Hitched
When Sarah Gayden Hammond (then Harris), met Andy Hammond at Sneaky Fest at Sneaky Beans in Fondren in August 2011, she was wearing a Raggedy Ann and Andy shirt.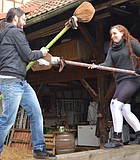 Hitched
Falconh, the Holy Paladin, stood at rest amidst the bodies of the undead he had slain protecting Gallandriana. With his flaming sword by his side, his blue eyes scanned the ...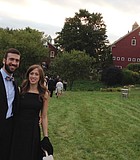 Cover
Tears streamed down Rachel Whaley's face when she saw Daniel Zabaldano. Clearly, an elaborate ruse had been perpetrated on her, and the reason for it was obvious to even the ...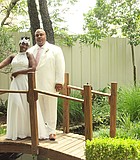 Hitched
Lakeisha Marie Stewart (then Lakeisha Marie Alexander) wanted a wedding that would be completely her own.
Hitched
Two years ago, Brad Regan considered himself to be a player. No one could have told him that he would fall in love with Hannah Acey, whom he met in ...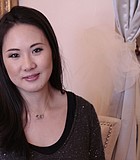 Hitched
Woo Couture is the brainchild of Samantha Woo, a wedding-dress designer from Vietnam. Woo's family has been making clothes for generations.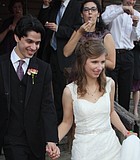 Hitched
It happened simply: I saw Neil Maneck for the first time in a Barnes & Noble coffee shop. "Oh he's cute," I said to my friend Catherine Gray, who had ...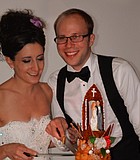 Hitched
As I glanced at the menu, I groaned inwardly. We had two more courses to go--a "soupe de fruits rouges" and a "piece montee." It already felt like the wedding ...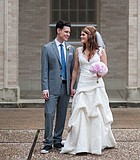 Hitched
The love story of Nell Knox and William Goodman began in June 2011 at a mutual friend's house.
Hitched
Robin Burton and Joe Pennington, whose previous spouses passed away, married later in life.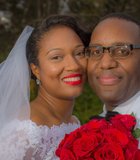 Hitched
The adage proved true for my wedding: If you want something done right, you have to do it yourself. It wasn't necessarily that I thought no one else could do ...
Hitched
Drew and I married Jan. 4—14 months after we met and four months before we graduated from Mississippi State University.
Previous Next