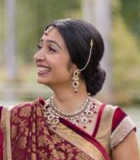 Hitched
The best weddings combine personal aspects into something fully unique to the couple. When Setu Raval wed Zach Seivers, the occasion incorporated Indian culture, southern family values, cinematic flair, and ...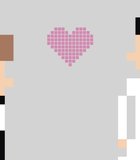 Hitched
Brandon Herd and his new wife, Madelyn, skipped town and went to Memphis to get married.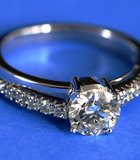 Hitched
The first recorded use of a diamond engagement ring was Archduke Maximilian of Austria's proposal to Mary of Burgundy with a ring containing thin, flat pieces of diamond in the ...
Hitched
A make-your-own candy apple bar is a decadent and fun way to bring fall flavors to your wedding reception.
Hitched
Incorporating kids into a wedding day can be a touching gesture, but it isn't for everyone.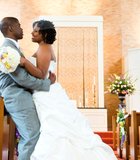 Hitched
Chelsi and J. Michael's relationship began when the attorney logged into his eHarmony account—ready to cancel his subscription—only to find he had "like 100 page views" from some "questionable" young ...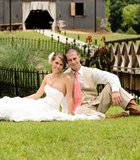 Hitched
My childhood best friend's wedding served as a huge reminder of the passage of time.
Hitched
When it comes to wedding photography, Adam and Allison Hudson have a bit of an edge. The couple are partners in life before partners in work, which allows them a ...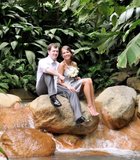 Hitched
Not many couples can say they had their first fight before they even went out on a date. But then again, most couples aren't lawyers on opposite sides of a ...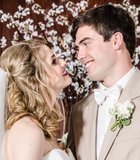 Hitched
The bride was so beautiful! All brides are beautiful, of course, but this one especially so. Her red lipstick set off her white complexion and her full-length veil could not ...
Hitched
In an age when most written communication has gone digital, the wedding invitation stands stalwart as a physical, mailable item. In fact, if anything, the world of wedding paper is ...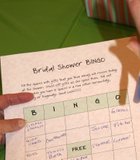 Hitched
Clever brides and friends-of-brides have come up with lots of games to liven up weddings, from the intimate gift-giving occasion of the bridal shower to the wild bachelorette parties.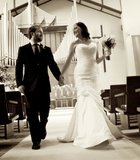 Hitched
One evening, Christina Cannon talked to her friend Kirby Boteler about the things important to her in a partner. "He has to enjoy good food, good wine and have a ...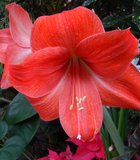 Feature
Flowers make up nearly 10 percent of traditional wedding budgets, so reining in costs nearly always requires a look at the floral design.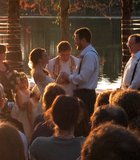 Hitched
If you are a fan of local music in Jackson, you probably know Valley Gordon and Taylor Hildebrand. Not only are they great musicians, but they also create community all ...
Previous Next