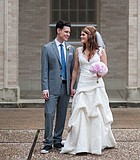 Hitched
The love story of Nell Knox and William Goodman began in June 2011 at a mutual friend's house.
Hitched
Robin Burton and Joe Pennington, whose previous spouses passed away, married later in life.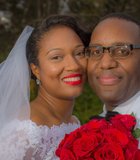 Hitched
The adage proved true for my wedding: If you want something done right, you have to do it yourself. It wasn't necessarily that I thought no one else could do ...
Hitched
Drew and I married Jan. 4—14 months after we met and four months before we graduated from Mississippi State University.
Hitched
Weddings are, by their nature, theatrical events. In fact, theater has its roots in the performance of ritual activities.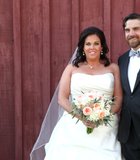 Hitched
When she was a student at Mississippi College, Lindsey Brooks, now 30, attended a Blue and Gold social club party at Northpointe Barn and told a girlfriend, "I'm going to ...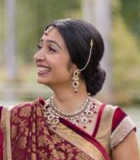 Hitched
The best weddings combine personal aspects into something fully unique to the couple. When Setu Raval wed Zach Seivers, the occasion incorporated Indian culture, southern family values, cinematic flair, and ...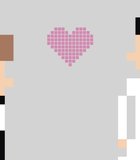 Hitched
Brandon Herd and his new wife, Madelyn, skipped town and went to Memphis to get married.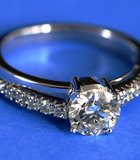 Hitched
The first recorded use of a diamond engagement ring was Archduke Maximilian of Austria's proposal to Mary of Burgundy with a ring containing thin, flat pieces of diamond in the ...
Hitched
A make-your-own candy apple bar is a decadent and fun way to bring fall flavors to your wedding reception.
Hitched
Incorporating kids into a wedding day can be a touching gesture, but it isn't for everyone.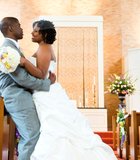 Hitched
Chelsi and J. Michael's relationship began when the attorney logged into his eHarmony account—ready to cancel his subscription—only to find he had "like 100 page views" from some "questionable" young ...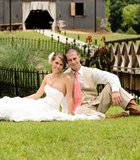 Hitched
My childhood best friend's wedding served as a huge reminder of the passage of time.
Hitched
When it comes to wedding photography, Adam and Allison Hudson have a bit of an edge. The couple are partners in life before partners in work, which allows them a ...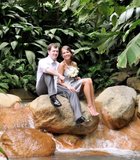 Hitched
Not many couples can say they had their first fight before they even went out on a date. But then again, most couples aren't lawyers on opposite sides of a ...