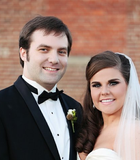 Feature
Wedding planning isn't just a process, it is an experience.
Feature
So, while a lot of the wedding traditions we see today make for moving wedding ceremonies, plenty of them have a history that may make a modern bride think twice.
Hitched
"Stand behind the keg and catch my legs," she said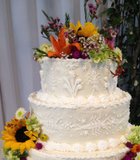 Hitched
Like many other aspects of the wedding world, wedding cakes have really taken the spotlight in the past few years in a way they didn't in the past.
Hitched
Everyone in Allison's family loved CJ and knew that one day the two would get married; they just weren't sure when.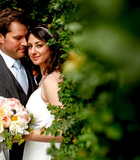 Hitched
If you're looking to have a fun wedding, I suggest having a table of French fries and sweet-potato fries available for snacking during the ceremony.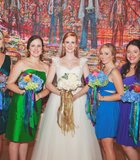 Hitched
Ahh, Pinterest. It seems tailor-made for wedding planning. It couldn't be easier to curate nuptial images and ideas, either by searching within the site or pinning from an outside websites.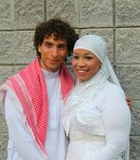 Hitched
As I entered the basement of the mosque, the other guests, obviously primed for the appearance of a Christian, closed in and welcomed me like I was some sort of ...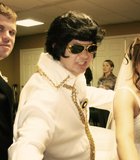 Hitched
I groaned as my wife asked, "Will you go to a wedding with me?" Usually, weddings are my favorite rite to attend. They bring out the best in people, and ...
Hitched
Wedding season isn't always a walk in the park for us southerners. Usually the heat and humidity begins to creep its way in, turning any outdoor wedding celebration into a ...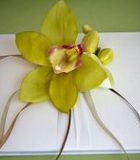 Hitched
Recently, close friends of mine completed two days of ceremonial bliss at an unbelievably low cost. They held both the rehearsal dinner and the reception at the location of the ...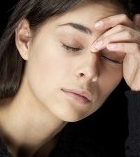 Hitched
Your best friends are supposed to be your biggest supporters, offering constructive guidance and support through the stressful wedding planning period. But oftentimes, even your best support systems buckle under ...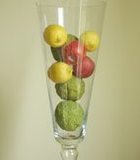 Hitched
Why settle for a traditional wedding if you desire to go outside the box? If you're a minimalist, nature lover or just plain spunky, incorporate distinctive elements to personalize your ...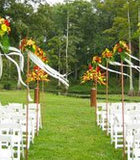 Hitched
Do you want to be close to nature and incorporate trees, flowers, water or beautiful gazebos into your wedding ceremony or reception? Location, indoors or outdoors, makes all the difference. ...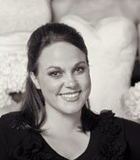 Hitched
If you're planning a wedding and don't have the slightest clue about wedding do's and don'ts, let the experts guide you for your important day. Here are the top-10 wedding ...