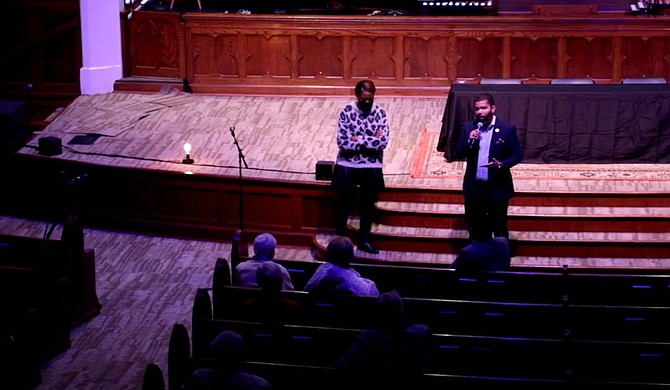 Mayor Chokwe A. Lumumba addressed people gathered at Fondren Church on Thursday, Nov. 11, for a town hall on the City's garbage-disposal contract process. City Attorney Catoria P. Martin stands beside him. The City will hold another town hall 6 p.m. today, Nov. 18, at New Horizon Church on Ellis Avenue. Photo courtesy City of Jackson
Stories this photo appears in:
City & County
The City of Jackson has opted for blind evaluation of garbage-disposal technical proposals to guard against claims of unfairness, City officials said at the town hall held at Fondren Church ...