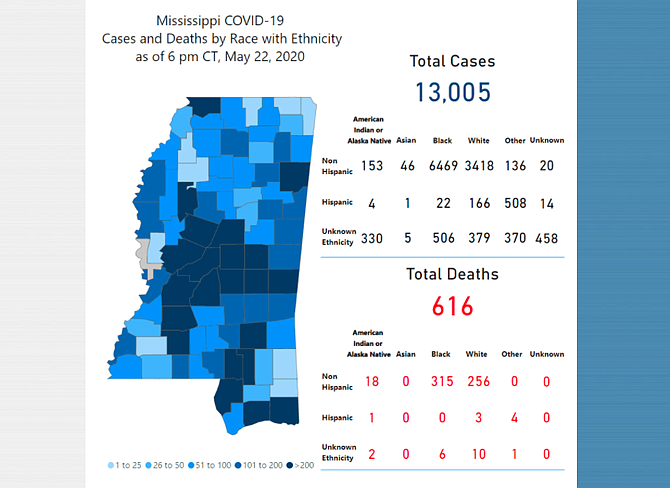 MSDH reported today that cases of people who have contracted COVID-19 had gone over 16,000, while the number of people who have died from the virus is officially over 600. Statewide that's a 3.75% fatality rate.
Stories this photo appears in: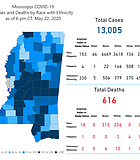 State
After two near-record days of new reported cases of COVID-19, the total number of cases in Mississippi since the outbreak began has topped 13,000.