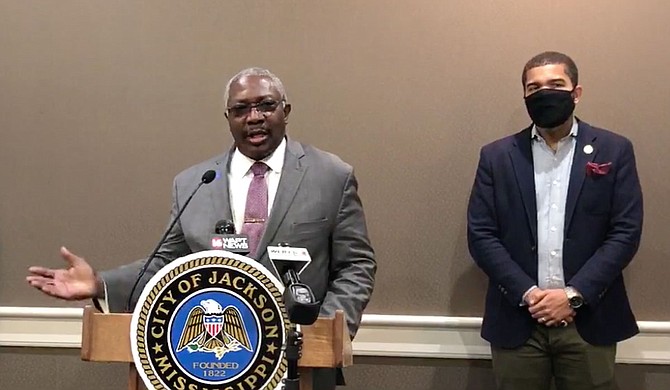 Sen. John Horhn, D-Jackson, tells media about a new bill to lower capital-city residents' water bills and help the City's bond rating. It is on Gov. Tate Reeves' desk for signature. Photo City of Jackson
Stories this photo appears in: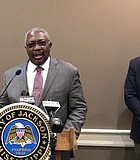 City & County
The City of Jackson could lower residents' water-bill debts if Gov. Tate Reeves signs Senate Bill 2856, which both houses of the Legislature passed unanimously, 51-0 in the Senate and ...