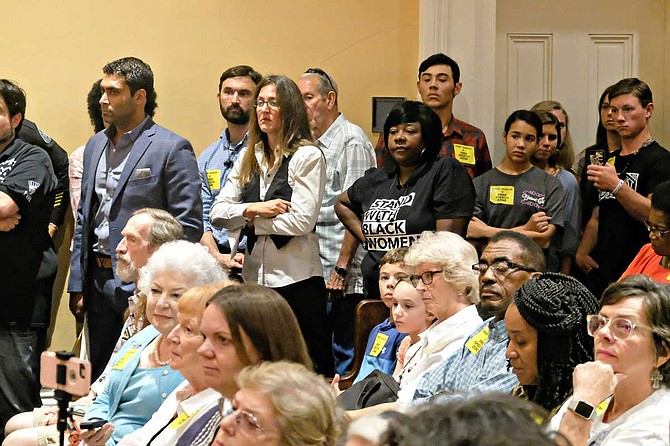 Fondren resident Scotta Brady, center left, stands with a few abortion-rights supporters amid a crowd of anti-abortion activists wearing yellow "Keep Jackson a Free Speech Zone" stickers at a Jackson City Council meeting on Sept. 26, 2019. Photo by Ashton Pittman.
Stories this photo appears in: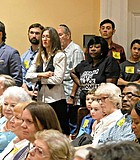 City & County
Clinic workers, as well as Fondren residents and business owners urged the Jackson City Council to pass an ordinance that would limit some of the protesters' activities outside Mississippi's only ...