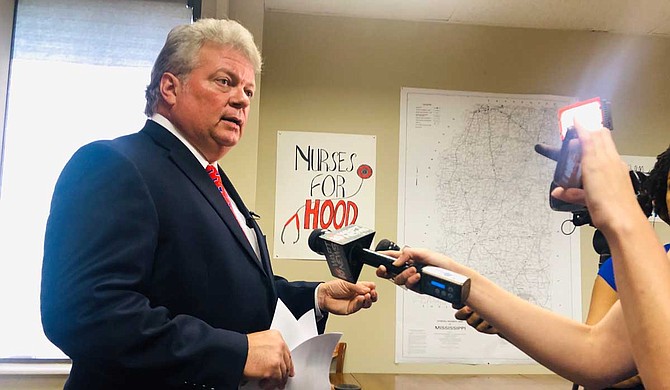 Mississippi Attorney General Jim Hood, the Democratic nominee for governor, accused Republican opponent Tate Reeves of blocking bills designed to regulate sales of e-cigarettes and other vaping products. Photo by Ashton Pittman.
Stories this photo appears in: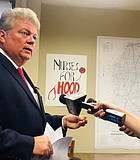 Politics
Democratic Mississippi governor candidate Jim Hood claims his opponent, Lt. Gov. Tate Reeves, has blocked bills to regulate vaping after receiving campaign donations from vaping companies; Reeves denies it.