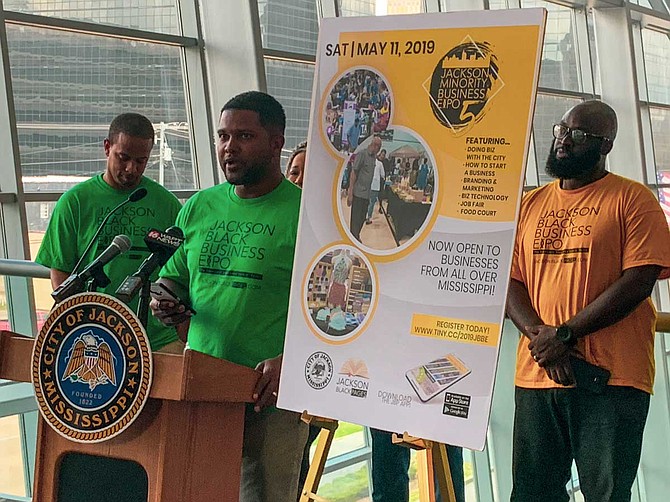 Chuck Patterson, founder of The Jackson Black Pages, speaks at a March 26, 2019 press conference. Photo by Taylor Langele
Stories this photo appears in: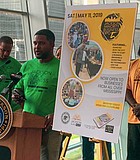 City & County
There's never a slow news week in Jackson, Miss., and last week was no exception. Here are the local stories JFP reporters brought you in case you missed them.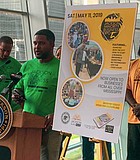 Business
Chuck Patterson founded the Jackson Black Pages, which connects Jacksonians with black-owned local businesses through its website so they can put money back into their local communities.