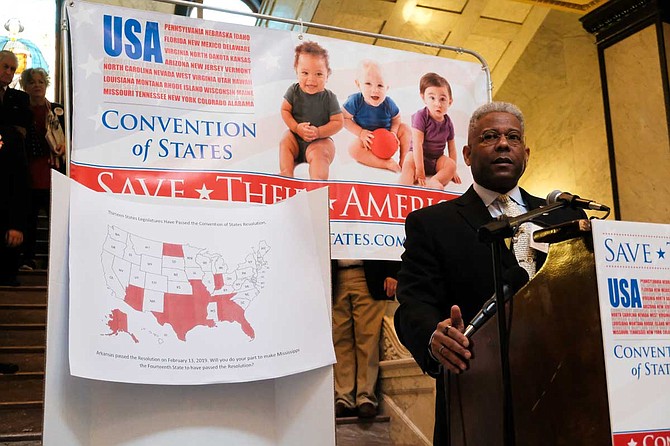 Retired U.S. Army Lt. Col. Allen West speaks in the Mississippi Capitol rotunda to support a resolution for a new constitutional convention. A map behind him shows the state legislatures that have already passed resolutions.
Stories this photo appears in: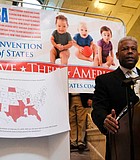 City & County
There's never a slow news week in Jackson, Miss., and last week was no exception. Here are the local stories JFP reporters brought you in case you missed them.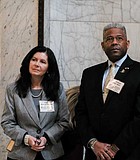 Politics
On Feb. 21, 2019, retired U.S. Army Lt. Col. Allen West asked state legislators to do something Americans have not done since the time when muskets and bayonets were commonplace—call ...