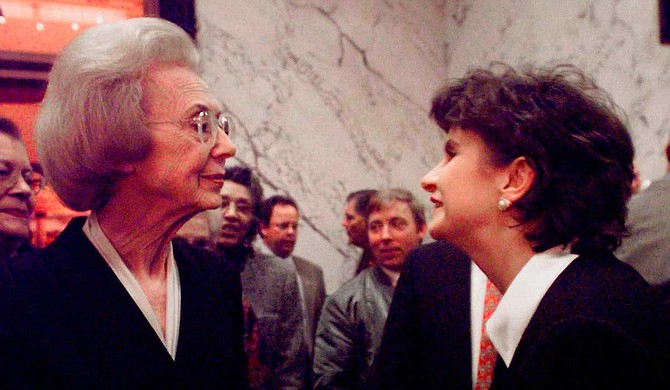 Former Lt. Gov. Evelyn Gandy greets Amy Tuck shortly after her 1999 election as lieutenant governor at a reception in the Mississippi State Capitol on Jan. 6, 2000. Tuck is one of just three women to hold statewide office since Gandy first broke the barrier in 1959. The third is current state Treasurer Lynn Fitch. Photo by Rogelio v Solis via AP
Stories this photo appears in: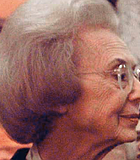 Politics
For all of her success, Evelyn Gandy could not break Mississippi's highest glass ceiling; twice, she lost bids for governor against less-qualified men.