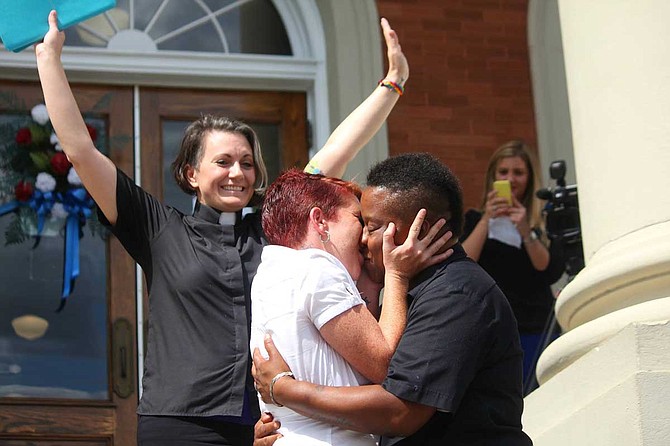 Rev. Brandiilyne Mangum-Dear cheers while Amber and Annice Smith kiss, becoming the first gay couple in Mississippi history to legally marry in 2015. Photo courtesy Kristie Henderson Dillistone
Stories this photo appears in: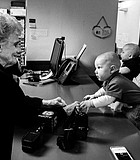 LGBT
After the Obergefell decision, Mississippi's leaders "made sure to let us know we are still beneath the religious elite," Rev. Brandiilyne Mangum-Dear said. "We may have acquired marriage that day ...