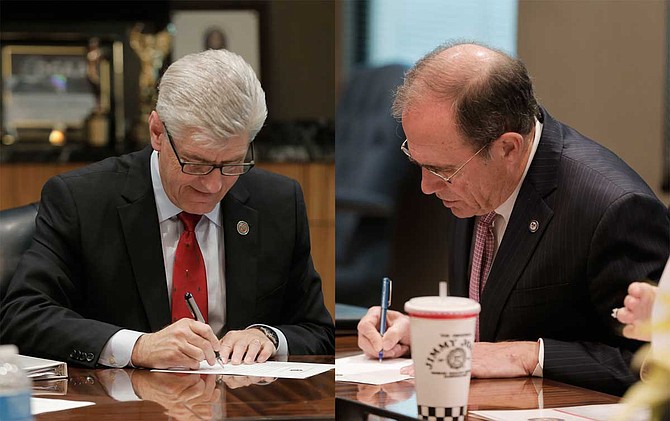 Gov. Phil Bryant (left) and Secretary of State Delbert Hosemann (right) are asking the 5th U.S. Circuit U.S. Court of Appeals today to reverse a federal ruling that required the Mississippi state Legislature to redraw a state Senate district to increase black voting power.
Stories this photo appears in:
Politics
Mississippi Republican leaders are fighting a court ruling that would increase black voting power in a gerrymandered state Senate district that meanders about 100 miles from Cleveland in the Mississippi ...