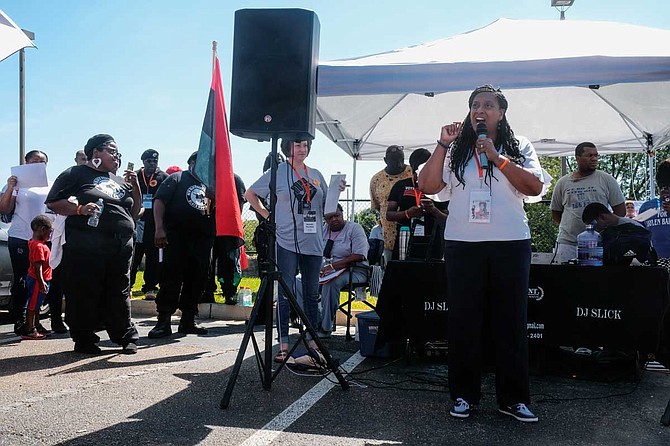 Velesha P. Williams, a Democrat running for governor of Mississippi, spoke out against mass incarceration at a rally in Brandon, Miss., on July 29, 2019. Members of the Black Panther Party, left, also attended. Photo by Ashton Pittman
Stories this photo appears in: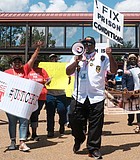 Crime
Behind the granite back of a high-perched Confederate soldier and a Mississippi state flag, a multi-racial crowd sang freedom songs as mothers held signs, pleading for help for their incarcerated ...