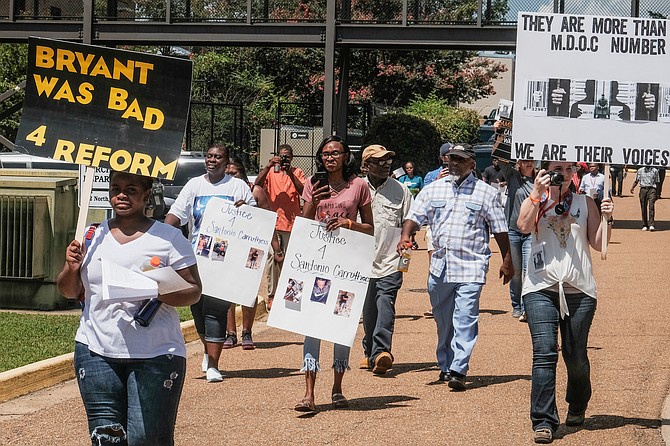 Community members marched to end practices that they say incarcerate far too many people for far too long, often for nonviolent crimes at a rally in Brandon, Miss., on July 29, 2019. Malaika Canada, left, says her son pleaded guilty and accepted a life sentence for a crime she believes he did not commit. Photo by Ashton Pittman
Stories this photo appears in: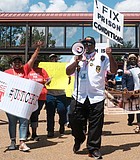 Crime
Behind the granite back of a high-perched Confederate soldier and a Mississippi state flag, a multi-racial crowd sang freedom songs as mothers held signs, pleading for help for their incarcerated ...