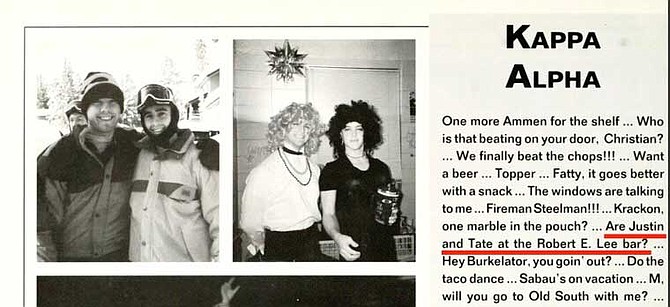 In one photo from a Millsaps College yearbook, members of the Kappa Alpha fraternity are pictured in drag, with one wearing an afro wig. Photo courtesy Bobashela
Stories this photo appears in: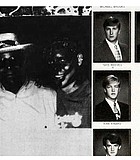 Politics
As a college student at Millsaps, Mississippi Lt. Gov. Tate Reeves participated in a fraternity known for blackface, racial epithets and Confederate dances, a Jackson Free Press examination of Millsaps ...