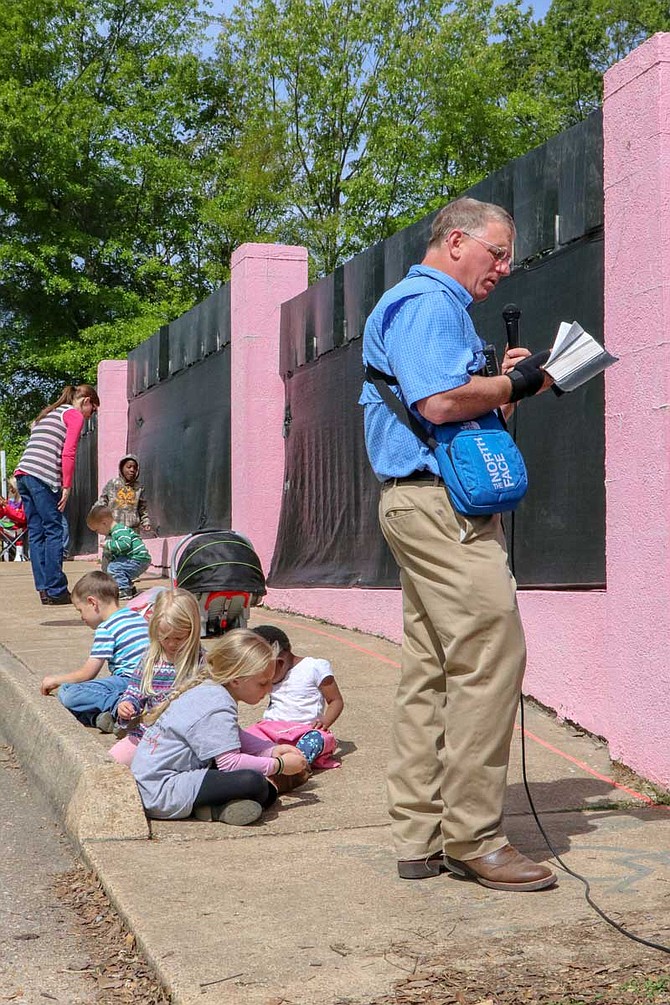 Coleman Boyd reads scripture into a microphone that is connected to professional sound equipment. Business owners have complained excessively on how the noise affects their customers. Photo by Taylor Langele
Stories this photo appears in: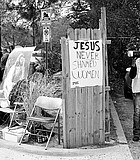 Personhood
"Jesus loves you, mommy. Mommy, please don't kill me," a child's voice pleads from a large speaker system outside Mississippi's last abortion clinic, which is known among its defenders as ...