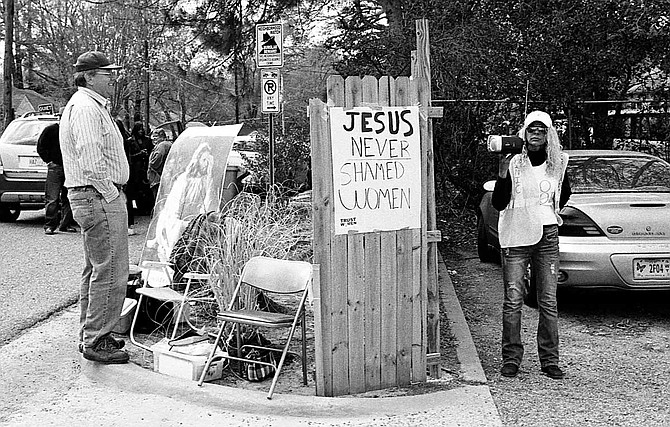 Derenda Hancock began volunteering at the Pink House in 2013. She uses music to help drown out anti-abortion activists.
Stories this photo appears in: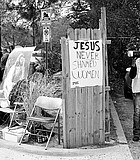 Personhood
"Jesus loves you, mommy. Mommy, please don't kill me," a child's voice pleads from a large speaker system outside Mississippi's last abortion clinic, which is known among its defenders as ...