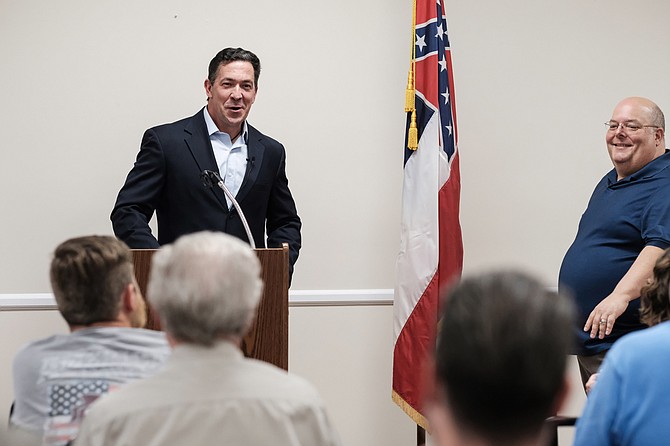 U.S. Senate candidate Chris McDaniel (left), a Republican Mississippi state senator from Ellisville, kicked off a townhall tour of Mississippi in Petal on Aug. 30. Petal Mayor Hal Marx (right), a Republican candidate for governor in 2019, introduced him.
Stories this photo appears in: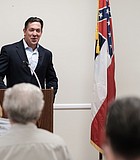 Politics
Arizona Gov. Doug Ducey appointed former Sen. Jon Kyl to fill the late John McCain's U.S. Senate seat on Tuesday, but said he has only committed to serve until the ...