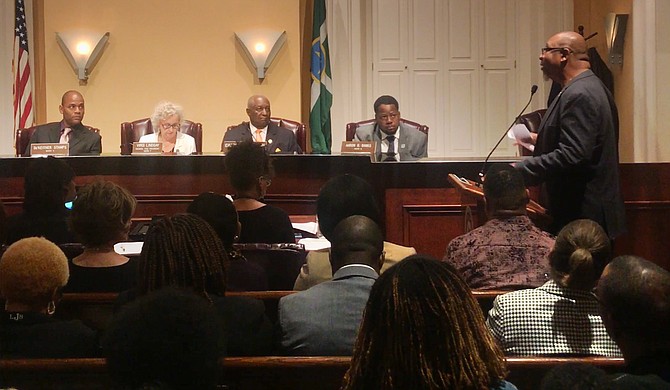 Alvin Jackson, Band Booster president and father of a senior in the Forest Hill High School band, described himself as a hurting parent at the Oct. 23 Jackson City Council meeting.
Stories this photo appears in: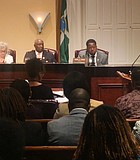 City & County
There's never a slow news week in Jackson, Miss., and last week was no exception. Here are the local stories JFP reporters brought you in case you missed them.
City & County
The Jackson City Council voted unanimously Tuesday to support the students of Forest Hill High School and ask for the band director to be reinstated after an Oct. 6 performance ...