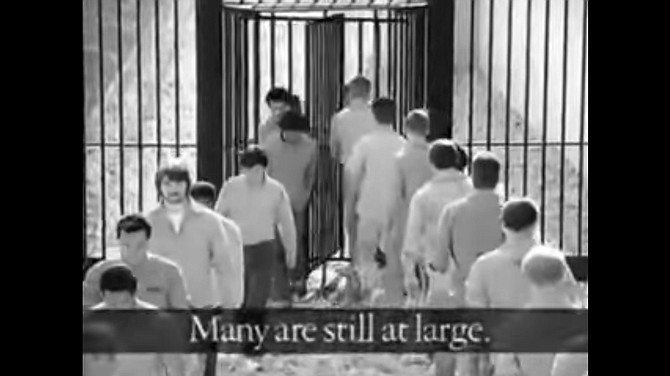 Lee Atwater launched decades of racist political ads for Republicans with his Willie Horton ad for the 1988 George H.W. Bush campaign. Horton, in the back of the line to the left, is the only black man pictured in this ad. Photo courtesy Youtube
Stories this photo appears in:
Civil Rights
Wearing a long coat, she stood in front of a statue of Elvis Presley when she told the crowd that if her friend Colin Hutchinson "invited me to a public ...