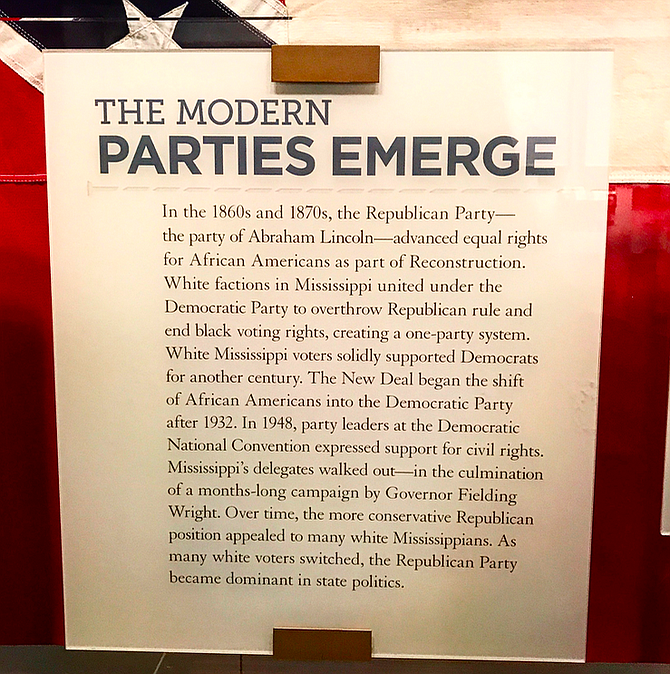 An exhibit in the Museum of Mississippi History explains the political-party switch of Democrats and Republicans—with black Americans largely fleeing to the Democratic Party and southern whites to the GOP starting in the 1960s. Photo: Donna Ladd
Stories this photo appears in:
Civil Rights
Wearing a long coat, she stood in front of a statue of Elvis Presley when she told the crowd that if her friend Colin Hutchinson "invited me to a public ...
Politics
In extended footage released exclusively by the Jackson Free Press, the context of Republican Sen. Cindy Hyde-Smith's now-infamous "public hanging" remarks becomes clearer, and the video sheds new light on ...