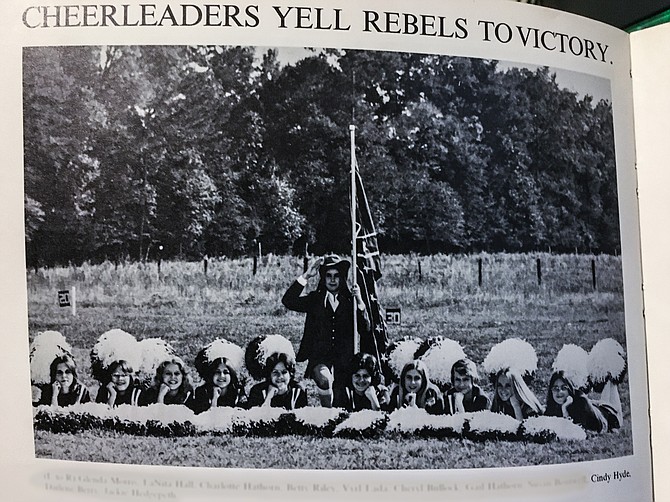 U.S. Sen. Cindy Hyde-Smith appears third from the right in a 1975 yearbook photo of cheerleaders at Lawrence County Academy. The mascot appears in the middle dressed as a Confederate colonel holding a rebel flag.
Stories this photo appears in: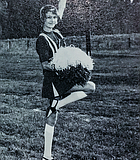 Politics
U.S. Sen. Cindy Hyde-Smith attended and graduated from a segregation academy that were set up so that white parents could avoid having to send their children to schools with black ...