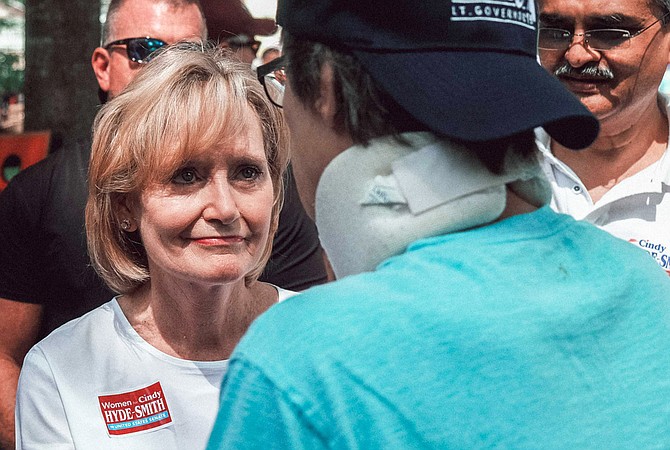 U.S. Sen. Cindy Hyde-Smith, R-Miss., listens to a constituent's health-care concerns at the Neshoba County Fair on Aug. 2, 2018. On Oct. 10, she voted to allow the expansion of plans that can deny pre-existing conditions coverage.
Stories this photo appears in: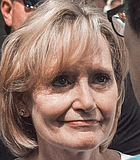 Health Care
In a press huddle on Nov. 1, U.S. Sen. Cindy Hyde-Smith said she had not cast "a single vote" to allow health-insurance companies to sell plans that discriminate against people ...