David Baria secured the Democratic spot for the U.S. Senate race on the November ballot, defeating California native Howard Sherman.
Stories this photo appears in: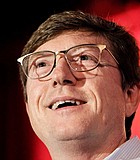 City & County
There's never a slow news week in Jackson, Miss., and last week was no exception. Here are the local stories JFP reporters brought you in case you missed them.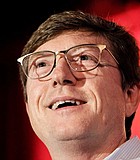 Politics
With his family by his side, Rep. David Baria, leader of the Mississippi House Democratic Caucus, declared victory in his bid for the Democratic nomination for U.S. Senate, at Murky ...