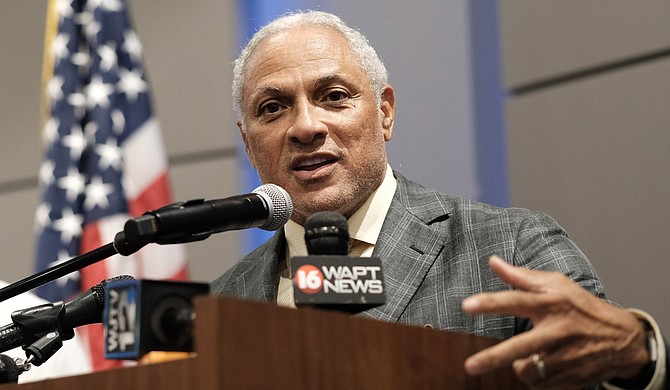 Former U.S. Secretary of Agriculture Mike Espy says farmers are "hurting" due to Donald Trump's recent tariffs. "They want to trade. They do not want aid," he says. He is pictured here at a press conference on July 20, 2014, at the Mississippi Civil Rights Museum, where he was joined by New Jersey Sen. Cory Booker.
Stories this photo appears in:
National
President Donald Trump's tariffs on China are hurting Mississippi farmers, Democratic U.S. Senate candidate Mike Espy said in a press conference at the Mississippi Agriculture and Forestry Museum on Friday.