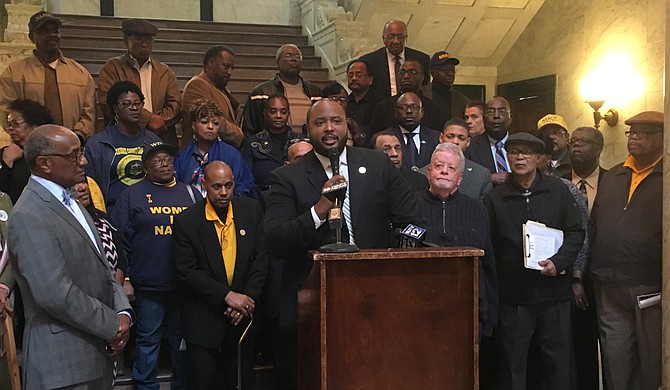 Corey Wiggins, the executive director of the Mississippi NAACP, called on lawmakers to work to restore voting rights for the more than 218,000 Mississippians who are disenfranchised, at a press conference at the Capitol this session.
Stories this photo appears in:
City & County
There's never a slow news week in Jackson, Miss., and last week was no exception. Here are the local stories JFP reporters brought you in case you missed them.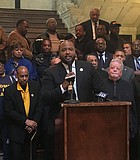 Civil Rights
Mississippi is one of 12 states with disenfranchisement laws that can affect people for life. The list of 22 disenfranchising crimes means an estimated 218,181 people in the state are ...