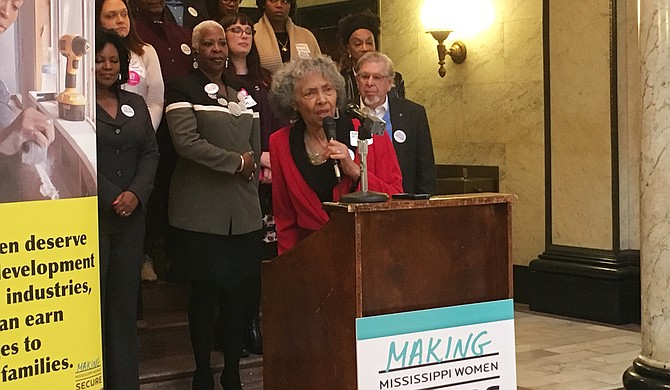 Rep. Alyce Clarke, D-Jackson, called for lawmakers to pass more legislation that supports women in the coming sessions.
Stories this photo appears in: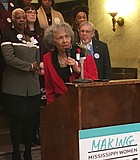 City & County
There's never a slow news week in Jackson, Miss., and last week was no exception. Here are the local stories JFP reporters brought you in case you missed them.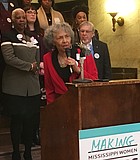 Business
Women make 75 cents to every dollar a man makes in Mississippi, data from the Mississippi State Treasurer's office says.