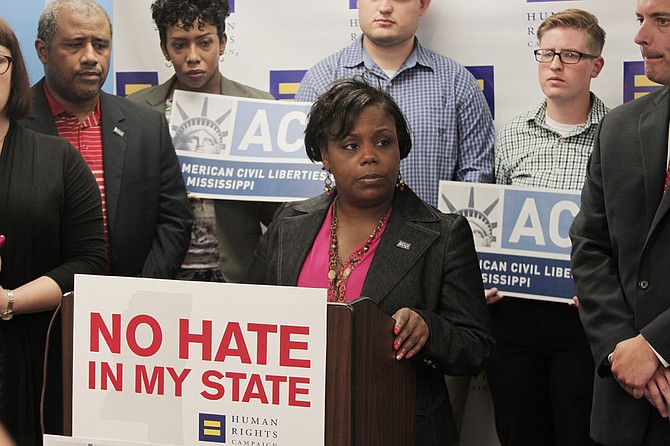 Jennifer Riley-Collins, the executive director of the ACLU of Mississippi, said her organization will proceed with its lawsuit to prove that the House Bill 1523, now a state law, is unconstitutional.
Stories this photo appears in: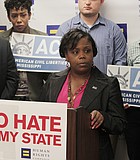 City & County
There's never a slow news week in Jackson, Miss., and last week was no exception. Here are the local stories JFP reporters brought you in case you missed them.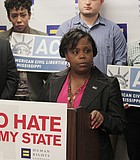 Civil Rights
What critics call the nation's "most discriminatory anti-LGBT law" took effect in Mississippi last week after the 5th U.S. Circuit Court of Appeals struck down the lower court's injunction on ...