Laurie Bertram Roberts
Stories this photo appears in: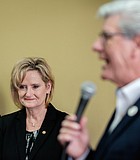 Personhood
These past weeks Cindy Hyde-Smith has done a great job of yelling "abortion, abortion, abortion" every chance she gets, but the truth is that abortion is not at issue here.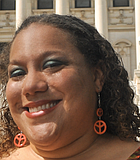 City & County
"This town hall isn't special; they are taking the usual Bernie town hall and putting Martin Luther King's name on it. It's glaringly obvious, offensive and frankly it is just ...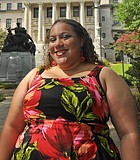 Civil Rights
My middle daughter has always been one of my most outgoing and ambitious children. She was so proud of her uniform and of getting this job all on her own.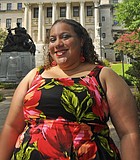 Domestic Violence
Domestic abusers all over the country gun down family members they blame for their problems every day. They take children and bystanders with them.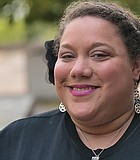 City & County
If a so-called activist organization doesn't have the analysis to look at how their suggestions play out for people across income, race, disability and regional lines, then I suggest they ...