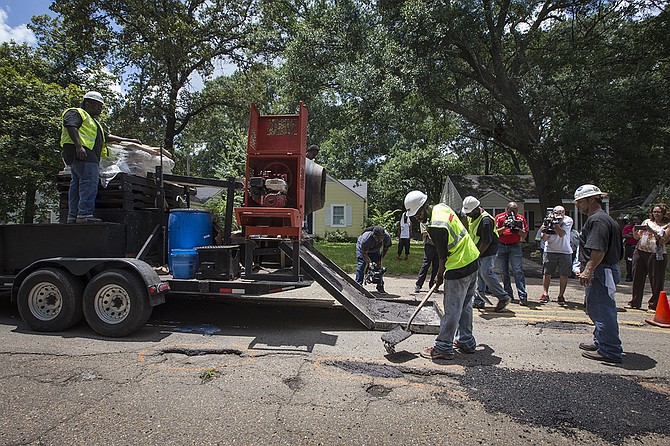 Workers for Gluckstadt-based Mega Technologies, LLC fill potholes on Northview Drive in Fondren. The potholes were marked with an orange circle. The company uses a polymer-based product rather than asphalt.
Stories this photo appears in: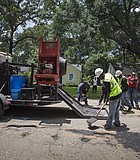 City & County
Jack Wilson Sr. kneeled on the pothole-dotted asphalt road with a hammer in his hand the afternoon of July 14. The determined 81-year-old man wore a light blue polo shirt ...