Mississippi's former governor, William Winter, is the honorary co-chairman of W.K. Kellogg's "Truth, Racial Healing & Transformation" initiative, which declared Jan. 17 a "National Day of Healing."
Stories this photo appears in: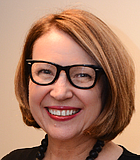 Editor's Note
Since Gov. William Winter fell on ice last Saturday, scaring the dickens out of so many people, I've been thinking about that congressman. Was it worth it to go along ...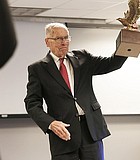 State
Former Mississippi Gov. William Winter is improving as he remains hospitalized with head injuries.