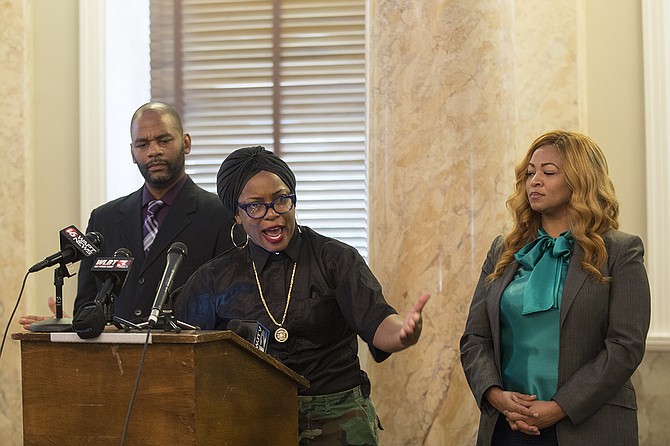 Actress and activist Aunjanue Ellis (center), with Ward 3 Councilman De'Keither Stamps (left) and Dr. Edelia Carthan (right), said at the Mississippi Capitol that it is "a civil right to not feel tormented and terrorized by symbols." Therefore, she insists, the Mississippi flag must change and with white support.
Stories this photo appears in: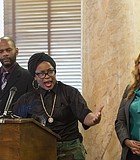 City & County
There's never a slow news week in Jackson, Miss., and last week was no exception. Here are the local stories JFP reporters brought you in case you missed them.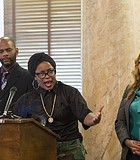 Civil Rights
Actor and activist Aunjanue Ellis talked back to Mississippi Gov. Phil Bryant today to denounce his refusal to back changing the state flag to one without a symbol of the ...