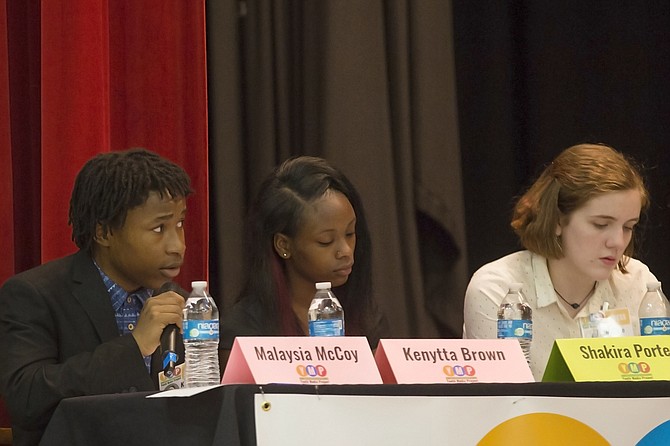 Kenytta Brown of Lanier High School (left), Shakira Porter of Wingfield High School (middle) and Maggie Jefferis of Murrah High School (right) questioned mayoral candidates at Provine High School on Monday night as part of the Youth Media Project student media panel. Not pictured: Dartavius Archie.
Stories this photo appears in:
City & County
Five teenagers of the Mississippi Youth Media Project challenged seven mayoral candidates during Jackson's first Youth Mayoral Forum held at Provine High School Monday evening.