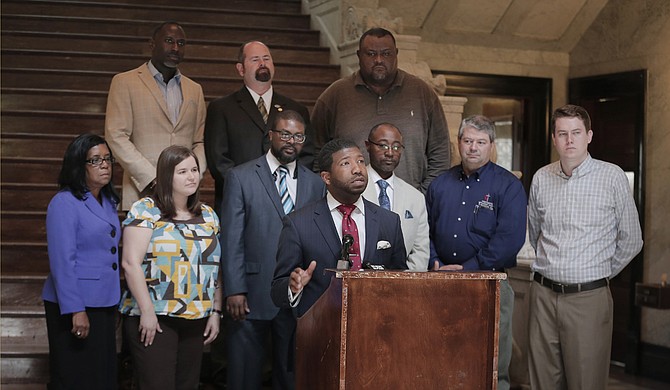 Rev. CJ Rhodes, who is president of Clergy for Prison Reform, speaks at the Mississippi Capitol on Wednesday, March 16, 2016, calling for an overhaul of incarceration practices in the state.
Stories this photo appears in: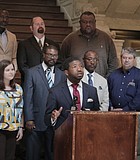 "We are moving in the right direction, but we still have much more to do."
Rather than measuring success by projecting reduced costs, CPR is speaking from a moral platform that demands immediacy.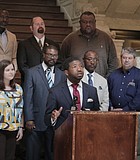 City & County
There's never a slow news week in Jackson, Miss., and last week was no exception. Here are the local stories JFP reporters brought you in case you missed them.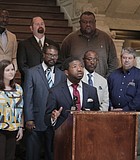 City & County
Rep. Joel Bomgar, R-Madison, stood with an interdenominational Christian group of clergy Wednesday at the Capitol, saying that mass incarceration serves none of his beliefs as either a Christian or ...