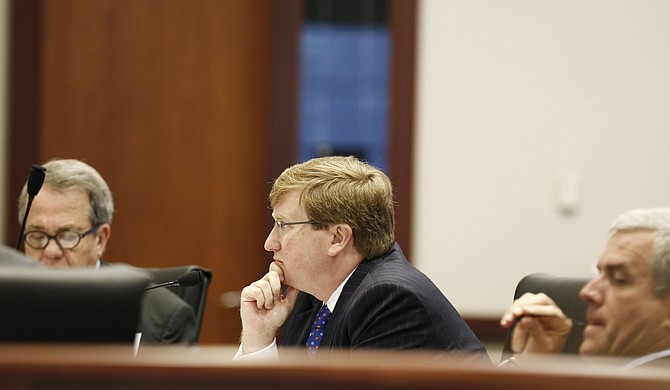 Leaked emails claim that Lt. Gov. Tate Reeves (center) and Speaker Philip Gunn (right) are connected to an anti-42 PAC and raise questions about the legality of using taxpayer resources to campaign against a ballot initiative. Senate Pro Tem Giles Ward, R-Louisville, is on the left side of the photo.
Stories this photo appears in: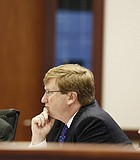 City & County
There's never a slow news week in Jackson, Miss., and last week was no exception. Here are the local stories JFP reporters brought you in case you missed them.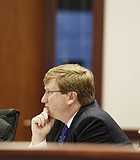 Education
Although legislative opponents to school-funding ballot Initiative 42 have been threatening deep cuts to state agencies—and therefore state jobs—for months, a new front has opened up in the battle for ...