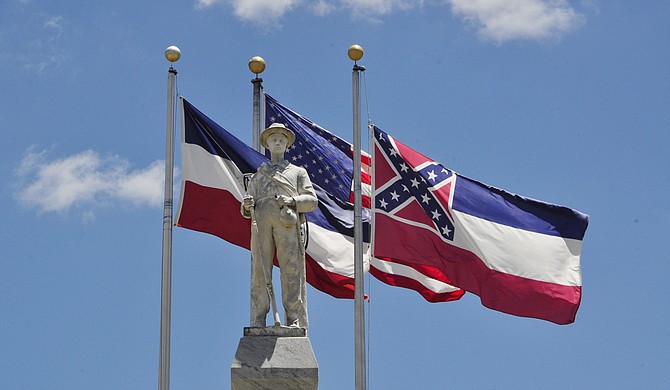 A statue of a Confederate solder stands in the square in downtown Brandon in front of a Mississippi flag containing the controversial Confederate battle symbol. Photo courtesy Trip Burns/File Photo
Stories this photo appears in: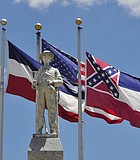 Civil Rights
The Confederate battle emblem still waves on the Mississippi flag and appears in little danger of being erased anytime soon.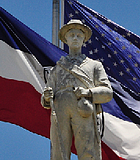 Cover
This is a probably incomplete list of metro-area memorials to the war for white supremacy, compiled at the Mississippi Department of Archives and History.