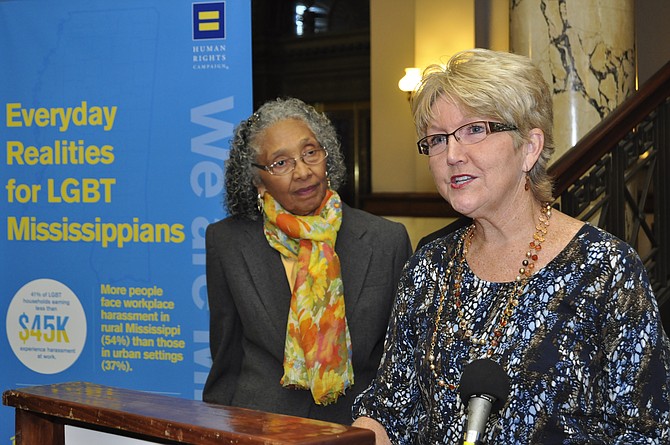 Democratic State Rep. Alyce Clarke (left) and Mary Jane Kennedy (right), a Southern Baptist mother, have joined HRC's campaign "All God's Children." Kennedy said she got involved to tell the story of her son, who is gay, and how he motivated her to minister to the LGBT community and spread God's love.
Stories this photo appears in: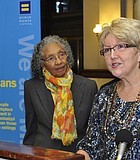 City & County
There's never a slow news week in Jackson, Miss., and last week was no exception. Here are the local stories JFP reporters brought you in case you missed them.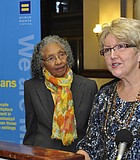 City & County
The Human Rights Campaign has started an initiative to advance public education and engagement of LGBT issues through advertisements, door-to-door efforts, and communication through mail and phone calls.