Frank Spencer, executive director of Stewpot Community Services, is looking for ways to keep serving the homeless community amidst large donation decreases.
Stories this photo appears in: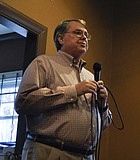 City & County
There's never a slow news week in Jackson, Miss., and last week was no exception. Here are the local stories JFP reporters brought you in case you missed them.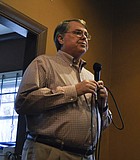 City & County
Stewpot, a pillar in the Jackson community for its service to the homeless population, has a long history of struggling to make ends meet.