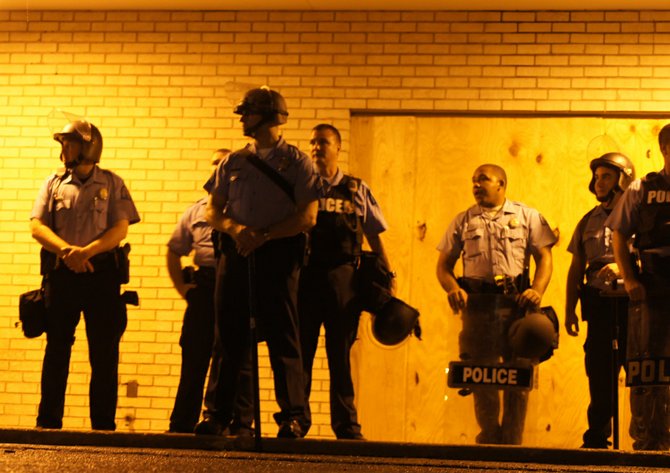 Members of the St. Louis Police Department stand by on the first night of a a curfew that Missouri Gov. Jay Nixon ordered. Approximately 15 law-enforcement agencies were called to assist during protests.
Stories this photo appears in: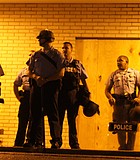 Civil Rights
A Justice Department investigation found sweeping patterns of racial bias within the Ferguson, Missouri, police department, with officers routinely discriminating against blacks by using excessive force, issuing petty citations and ...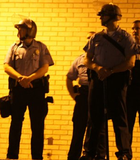 National
A 2013 report by the Missouri attorney general's office found that Ferguson police stopped and arrested black drivers nearly twice as often as white motorists, but were less likely to ...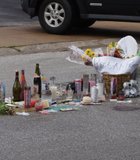 Crime
Understanding the historical significance of the Ferguson uprising is what drove a handful of activists from Jackson to go to Ferguson in support of protesters and observe organizing strategies being ...
Civil Rights
Ferguson has drawn people from all over the country. A handful of people also reportedly flew in from overseas. I traveled to Ferguson with three activists from Jackson.