Shawna Davie, director of education initiatives for the United Way of Jackson, is spearheading a community-wide initiative to support Jackson Public Schools and its students.
Stories this photo appears in: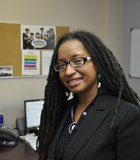 City & County
There's never a slow news week in Jackson, Miss., and last week was no exception. Here are the local stories JFP reporters brought you in case you missed them.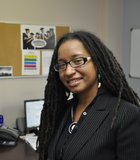 City & County
Shortly after Cedrick Gray wrapped up his Thursday evening press conference, in which he discussed fights at William B. Murrah High School last week, the assembled media hastily packed up ...