Certain types of apples, including Fuji, are usually treated with antibiotics—even if they are marked as organic.
Stories this photo appears in: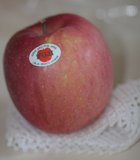 Organic Living
When people think of organics, they think that the food they buy is free from synthetic chemicals of any kind. However, as noted in a recent article in ACRES USA ...