Child-care center providers rallied against a new state program that forces some low-income parents to use finger scanners.
Stories this photo appears in: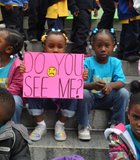 City & County
Angry and disappointed—that's how child-care center operator Petra Kay described how she feels about the way a state agency has handled implementation of a new tracking system for children of ...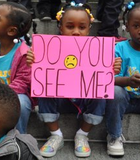 City & County
There's never a slow news week in Jackson, Miss., and last week was no exception. Here are the local stories JFP reporters brought you in case you missed them.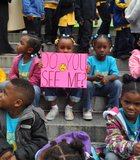 State
The Mississippi attorney general's office has intervened on behalf of child-care providers who say they've been receiving harassing phone calls from Xerox, the mega-company that has the agreement to run ...