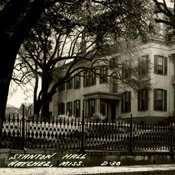 Stanton Hall, built by an Irish immigrant, is now a stopping point for tourists.
Stories this photo appears in:
Faith
In the early part of the 19th century, a group of people traveled to Mississippi to escape some of the ethnic prejudices they faced in other parts of the country. ...