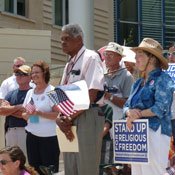 A group of people in Jackson gathered Friday to protest a rule under the Affordable Care Act that requires most insurance plans to cover contraceptives.
Stories this photo appears in: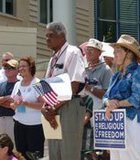 Politics
American and Christian flags stood on equal footing in front of the U.S. Courthouse in Jackson Friday as about 60 people gathered to protest a rule that requires health-insurance plans ...