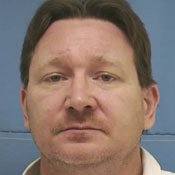 Former Gov. Haley Barbour pardoned intimate-partner killers David Gatlin and Michael Graham in 2012. He released rapist Leslie Bowlin (pictured) on an unsupervised furlough in 2008, but rescinded the order 10 days later.
Stories this photo appears in:
Domestic Violence
A rape victim asked Gov. Haley Barbour why he was allowing her rapist out on furlough. His answer may surprise you. Or maybe not.