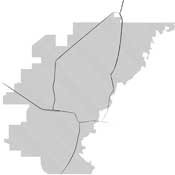 Stories this photo appears in:
Wassup Jacktown! Miss me? I know you haven't heard from me in a while, but I'm still recovering from the Best Of Jackson party (I have to thank Phingaprint for ...
Happy New Year, y'all! It's here, the year of the unveiling and crazy stuff that's supposed to happen this year. Jackson is one interesting place to live isn't it? Crazy ...
Talk
With what that goes on around Jackson, we indeed live in interesting times. Events come and go, weirdness happens, occasional gossip about someone, and of course the usual political muckraking. ...