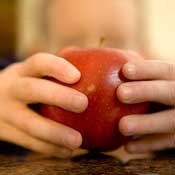 Stories this photo appears in:
Mississippi is one of only 10 states without public, statewide early childhood education, leaving a hodgepodge of agencies and organizations to help children prepare for kindergarten. Now, the state is ...
Cooking
Brain science is exploding with new research showing why it's vital to not only feed your stomach, but to feed your brain. In Doctors Health Press last week, Dr. Victor ...