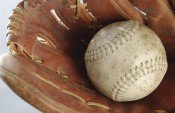 C-USA Championships come to Jackson.
Stories this photo appears in:
Sports
On Wednesday, Trustmark Park, home of the Mississippi Braves, becomes home to the Conference USA Baseball Tournament.
Sports
Southern Miss and Ole Miss were winners in NCAA Regionals on Monday night.
The Mississippi Department of Human Services is teaming with the Cal Ripkin, Sr. Foundation to offer the Badges for Baseball program to at-risk youth in 10 Mississippi communities. The program ...