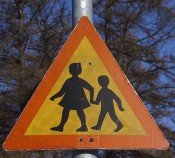 The Southern Poverty Law Center filed a lawsuit claiming Jackson Public Schools unconstitutionally punished students over dress code violations and back talk.
Stories this photo appears in:
One morning this spring, a boy showed up at school without his belt. He forgot it at home. The 16-year-old walked up to the metal detector that all the students ...
A consulting firm hired to evaluate Mississippi public school districts for possible consolidations have recommended merging 18 of the state's 149 underperforming districts with their larger neighbors. The company, Augenblick, ...
Yesterday, U.S. District Judge Tom Lee put an immediate stop to Walthall County School District's alleged "clustering" policy, which has allowed hundreds of white students to transfer out of majority-black ...
The fate of Jackson's autistic children will be in the hands of the public schools this fall, raising concerns for parents, according to a report from WLBT. Last week, parents ...