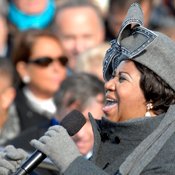 Aretha Franklin may not hit every note in perfect pitch every time, but no one could argue that she posseses stellar vocal talent.
Stories this photo appears in:
Music
There once was a local television commercial with cute children singing "This Little Light of Mine." One of the cutest things about children singing is the fact that they are ...